The RNA Society in collaboration with the Scientific Society ProteoMass and the research group Bioscope offers 8 grants for PhD students.
Grants include free fee and 100 euros in cash.
Subject: Splicing conference RNA Society+Bioscope grants
The deadline for applications is April 15th, 2018.
---
---
Dear Colleagues and Friends,
It is estimated that 30% of diseases caused by mutations can be linked to splicing. Mutation of a splice site can result in site loss of function and specificity, causing insertion or deletion of aminoacids or a disruption of the reading frame. The importance of understanding and properly decoding roles governing splicing have become a fact for the research community as demonstarted by the increasing number of manuscripts devoted to this subject. Splicing 2018 intends to join in a friendly academic environment all of us working or interested in moving to this area of research. The conference will take place in summer in one of the best beach areas from Portugal, the sea village of Caparica (South Lisbon area).  We aim you to present your latest results in Splicing and to join the best researchers in this area of knowledge. Please do not hesitate in contacting me should you have any suggestion to help us make of this event a remarkable one.
Yours truly
J. L. Capelo
C. Lodeiro
Conference chairs
On behalf of the organizing and scientific committee
Subjects
RNA Splicing
Protein Splicing
DNA Splicing
Alternative Splicing
Splicing and disease
Splicing and nanotechnology
Autosplicing
Espliceosome
Computational Biology of Splicing
Translational Applications
---
And last, but not least, we have some of the best in the arena:
Plenary Speakers
Benoit Chabot, PhD
Département de microbiologie et d'infectiologie, Faculté de médecine et des sciences de la santé, Université de Sherbrooke (Canada)
Eduardo Eyras, PhD
Pompeu Fabra University & ICREA (Spain)Functional impact of differential splicing in cell differentiation and disease
Vânia Prado, PhD
Professor Anatomy & Cell Biology /Physiology & Pharmacology The Schulich School of Medicine & Dentistry University of Western Ontario Scientist- Molecular Medicine Group – Robarts Research Institute (Canada)Cholinergic Surveillance over Hippocampal RNA Metabolism and Alzheimer's-Like Pathology
Franco Pagani, PhD
Human Molecular Genetics, International Centre for Genetic Engineering and Biotechnology (Italy)Rescue of exon skipping defects using modified U1 snRNAs
Peter Kloetzel, PhD
Institut fur Biochemie Charité, Uniiversitätsmedizin Berlin, Berlin (Germany)
Diana Baralle, PhD
University of Southampton, Southampton (UK)Genomic Medicine and RNA
Keynote Speakers
David Bates, PhD

Division of Cancer and Stem Cells,School of Medicine,University of Nottingham (UK)

Ruth Sperling, PhD

Department of Genetics, The Hebrew University of Jerusalem, Jerusalem (Israel)

Niketa A. Patel, PhD

University of South Florida And James A. Haley Veterans Hospital Scientist, Florida (USA)
LncRNA MALAT1 in human adipose stem cell derived exosomes drives recovery in traumatic brain injury

Alexander Huttenhofer, PhD

Division of Genomics and RNomics , Medical University Innsbruck (Austria)
Mitochondrial tRNA genes located in introns of nuclear protein genes: a novel type of gene regulation?

Steve Wilton, PhD

MURDOCH UNIVERSITY (AUSTRALIA)
Therapeutic alternative splicing: applications to human inherited diseases 2 photos attached, use whichever you consider appropriate

Raymond Kaempfer, PhD

Biochemistry and Molecular Biology, Faculty of Medicine, The Hebrew University (Israel)
Control of mRNA splicing by noncoding intragenic RNA elements that evoke a cellular stress response
KPRK Talks (Caparica Talks)
Hui Li, PhD

University of Virginia (USA)
Chimeric RNAs Generated By Intergenic Splicing And Their Implications
The Oral Contributions can be viewed here
Warning for participants
Please note that Exhibition Housing Services, Exhibition Housing Management and Trade Show Housing do not represent the PROTEOMASS Scientific Society nor BIOSCOPE group, nor have PROTEOMASS Scientific Society or BIOSCOPE Group authorized them to use their names or trademarks on information they send out to participants.
---
---
Be aware of cold calls from Convention Hotel Services (CHS) or from someone named Adam Max! A company called CHS (Convention Hotel Services) is calling or e-mailing attendees of conferences worldwide, claiming to work for the conference organizers and asking for credit card details to finalize the booking of accommodation. If you receive such a call or e-mail, do not give away any personal information or credit card details! None of the parties involved in the organization of SPLICING 2018 is working with CHS. 
We look forward to seeing you soon.
With kindest regards
The BIOSCOPE Team
---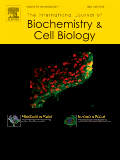 Special Issue on the The International Journal of Biochemistry & Cell Biology
We are please to announce the Special issue devoted to Splicing2018 in The International Journal of Biochemistry & Cell Biology from Elsevier, impact factor 3,505. This Special Issue is devoted to Splicing & Alternative Splicing.
If you are interested in sending a contribution, please send us a preliminary title and a short preliminary abstract (no more than 10 lines) to jlcapelom.splicing2018@bioscopegroup.org using the subject: SPLICING SPECIAL ISSUE.
---
MIND!!: Booking must be done directly with the HOTEL. Internet or travel agency bookings do not included meals and social events. See the Venue Registration section for more information.
Booking through the Internet and/or travelling agencies will imply additional cost for meals:
        • 15€/lunch/person/day
        • 22,50€/dinner/person/day
           no social events